As COVID-19 continues to upend life and the world struggles to cope with the virus, long COVID remains a serious issue and a mystery. "Long COVID is poorly understood and can be debilitating for those suffering from it," Dr. William Li, physician, scientist, president and medical director of the Angiogenesis Foundation, and author of Eat To Beat Disease: The New Science of How Your Body Can Heal Itself tells us. "Having long COVID can interfere with your day-to-day activities, including the ability to work, perform regular household chores, drive a car, have enough energy to have social interactions with others, and exercise."
Anyone is at risk for long COVID, which is defined as "the continuation of symptoms that last at least two months after the initial COVID-19 infection," Sean Marchese, MS, RN, a registered nurse at The Mesothelioma Center with a background in oncology clinical trials and over 20 years of direct patient care experience explains. "Many doctors diagnose long COVID after about 12 weeks without resolution of some symptoms, such as cough, shortness of breath or cardiac issues."
As a result of long COVID, many are out of work and it's greatly affecting the economy.  Brookings Institution finds, "Around 16 million working-age Americans (those aged 18 to 65) have long Covid today. Of those, 2 to 4 million are out of work due to long Covid. The annual cost of those lost wages alone is around $170 billion a year (and potentially as high as $230 billion)." While long COVID is something researchers are learning about, there are aspects to take note of like uncommon symptoms associated with the condition. Eat This, Not That! Health spoke with Dr. Li who shares what to know about long COVID and unusual signs to be aware of.  Read on—and to ensure your health and the health of others, don't miss these Sure Signs You've Already Had COVID.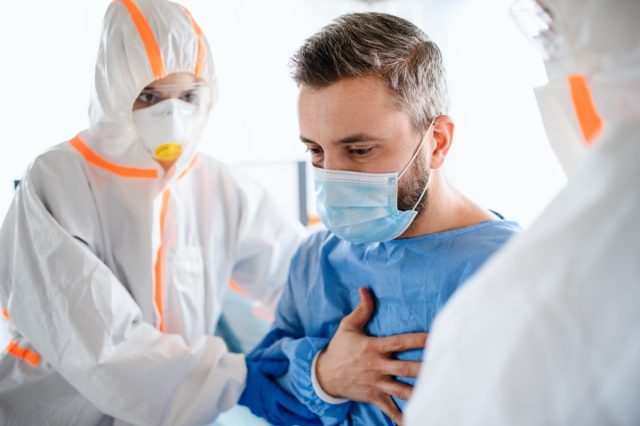 Dr. Li says, "The biggest threat today with COVID is the unpredictable development of Long COVID. This is the sequela of more than 100 different symptoms ranging from mild to disabling resulting from COVID infection. Long COVID may last for months or in some cases even years. It remains difficult to pin down, and there is no cure. People with long COVID may even become disabled and unable to work or engage in activities of daily living.
There is emerging evidence that past COVID infection, even when mild, can lead to the increased risk of heart attack, stroke, diabetes, and Alzheimer's disease. These have been unexpected consequences that signify COVID is a serious disease. Researchers may be years away from having a deep understanding of Long COVID, already it's known that Covid infection can lead to long-term damage to small blood vessels, nerves, and it can trigger autoimmune and chronic inflammation for all of these reasons, Covid remains a serious illness that merits society to remain cautious and to take precautions."
Dr. Li explains, "Long COVID is a second illness that mysteriously appears in some people after they recover from an acute infection of COVID. While most people experience relatively mild symptoms from acute COVID now, especially those who are vaccinated and boosted, long COVID can appear as a bewildering group of sometimes severe symptoms. The symptoms of long COVID range from extreme fatigue, shortness of breath, racing heart, brain, fog, abdominal discomfort, muscle and joint pain, ringing of the ears, and more than 100 other symptoms have been described. 6254a4d1642c605c54bf1cab17d50f1e
The symptoms can occur in up to 30% of people who have had COVID, but so far, it's not known who is likely to develop long COVID. At present, there is no cure for long COVID and some people have suffered for more than one year. And when the symptoms are serious, they can be disabling and interfere with the ability to work, and even activities of daily living. Long COVID can comprise one's quality of life. People with long COVID qualify for benefits under the American Disabilities Act."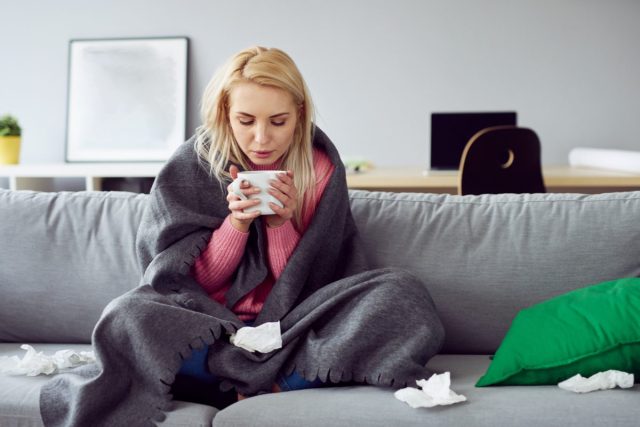 According to Dr. Li, "There are more and more symptoms emerging that are associated with COVID infection that qualify under the term long COVID. The most significant are extreme fatigue, and neurological symptoms like brain fog. The cardiovascular symptoms can also be significant, and there's an increased risk of heart attack, arrhythmias, and heart failure as part of a continuum of long COVID. There are also reports showing an increased risk for the development of new onset, diabetes, and new onset Alzheimer's disease after COVID infection."
The American Stroke Association states, "The possible long-term effects include "a myriad of symptoms affecting different organs," said Dr. José Biller, director of the COVID-19 neurology clinic at Loyola Medicine in Maywood, Illinois. "So, it could be the lungs, it could be cardiovascular, it could be the nervous system, it could be mental health or behavioral problems."
The Mayo Clinic lists the following uncommon signs to be aware of. 
Eye Problems
"Pink eye (conjunctivitis) can be a COVID-19 symptom. Research suggests that the most common eye problems linked to COVID-19 are light sensitivity, sore eyes and itchy eyes.
Confusion
Severe confusion (delirium) might be the main or only symptom of COVID-19 in older people. This COVID-19 symptom is linked with a high risk of poor outcomes, including death.
Skin Changes
The most common skin changes linked with mild to severe COVID-19 include a flat rash covered with small bumps, discolored areas on the fingers and toes (COVID toes), and hives.
COVID toes appear to be more common in children and young adults. Swelling or discoloration can develop on one or several toes or fingers. The hands, wrists or ankles also can be affected. Blisters, itchiness, rough skin, or painful bumps can occur. A small amount of pus might develop under the skin. The symptoms can last 10 to 14 days or for months.
However, swollen, discolored fingers or toes could also be chilblains, an inflammatory skin condition. Chilblains develop in response to repeated exposure to cold air."
Dr. Li states, "There is some evidence that vaccination lowers the risk of developing long COVID, however, even vaccinated people can develop this condition. Importantly, you don't have to have a major illness with acute COVID to develop long COVID. There is also some early evidence that treatment with Paxlovid can reduce the risk of developing long COVID."
The Centers for Disease Control and Prevention states that people who haven't been vaccinated are at a greater risk. 
"Researchers are working to understand which people or groups of people are more likely to have post-COVID conditions, and why. Studies have shown that some groups of people may be affected more by post-COVID conditions. These are examples and not a comprehensive list of people or groups who might be more at risk than other groups for developing post-COVID conditions:
–People who have experienced more severe COVID-19 illness, especially those who were hospitalized or needed intensive care.
–People who had underlying health conditions prior to COVID-19.
–People who did not get a COVID-19 vaccine.
–People who experience multisystem inflammatory syndrome (MIS) during or after COVID-19 illness."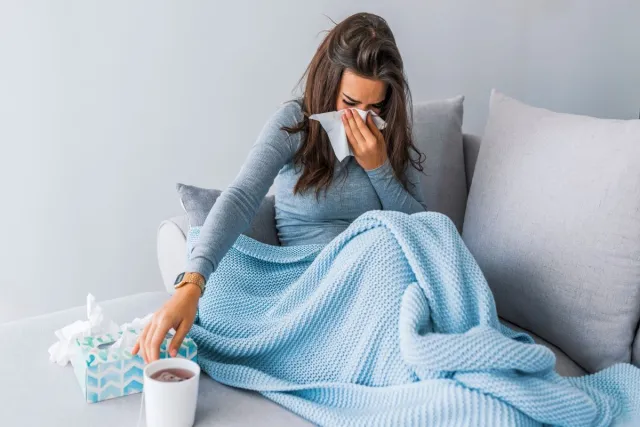 Dr. Li shares, "Although there is no cure yet for long COVID, and even its diagnosis is very difficult to establish, researchers are working to uncover what is happening after you get infected. The current thinking is that there is damage to your small blood vessels, as well as an autoimmune reaction that can occur and some people. Individuals who suffer long COVID tend to have elevated markers of information in their body, and often there is neurological damage as well. Presently, long COVID clinics focus on helping patients recover through physical, cognitive, and pulmonary rehabilitation. What is urgently needed is a better understanding of the damage caused by the coronavirus, so that appropriate medications can be developed and applied.
Given the sheer number of people who have had acute COVID around the world, a 30% occurrence of long COVID will represent a major burden to healthcare systems everywhere. More importantly, it can seriously compromise one's quality of life. For this reason, and the fact that the pandemic has not gone away, it's recommended to continue taking appropriate precautions, in public, get vaccinated, and seek appropriate treatment if you develop COVID."
And to protect your life and the lives of others, don't visit any of these 35 Places You're Most Likely to Catch COVID.