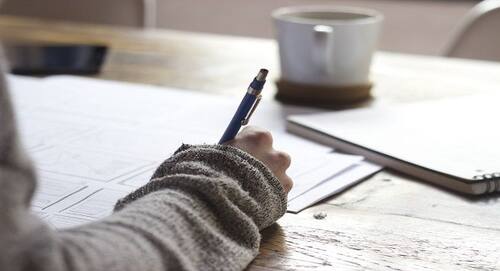 What does your handwriting tell you about your health? Explains Graphologist Sudhir Kove
In the age of digital documents, hand-written letters hold the dearest value to anyone. However, your handwriting has much more to say about you than just revealing your feelings through those pouring words. So, with Graphologist Sudhir Kove let's understand what your writing has to say about your health.
Journalling
If you journal frequently, you must have noticed this quite often, wherein on one particular day, the page you wrote on has sustained too much pressure with the words following the heated argument you had with your sibling/ parents. On the flip side, you must have seen how your writing was one of the most organized after you meditated for 15 minutes at a stretch which you could never do earlier. Not just handwriting but anything we scribble on a piece of paper has to talk about our behaviour, character, strengths, weaknesses, and most importantly our health.
What Is Graphology?
Graphology, the study that lets one infer the underlying behaviours of people by understanding their handwriting, drawings, etc., has more to talk about what a particular way of one's writing has to imply about their health, be it mental, physical, emotional, or hormonal. Our body is equipped to detect and showcase an underlying illness way before our conscious awareness about the same, which can be seen in how we write or scribble on paper. Graphology aids several physical and mental disturbances to surface, ahead of them leading to becoming severe illnesses.
Handwriting And Health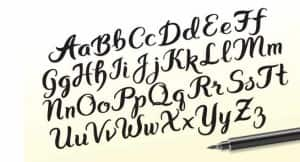 Let's understand what handwriting has to say about one's health. Those who slant their words towards the left are believed to remain reserved with their thoughts, not as outgoing, and like to be left alone. Solitude is good, but such a writing style can lead the person into depressive thoughts. Therefore, it is suggested to slant the writing towards the right or keep the text upright. Conversely, those who slant their words towards the right are known as go-getters and achievers in their fields while also being outgoing about the same.
Writing Pressure
People applying slight pressure on the sheet while writing are believed to suffer from low blood pressure issues, whereas those applying too much pressure while writing are believed to be enraged frequently and can suffer high blood pressure symptoms and related disorders. Therefore, tracking the pressure applied while writing and making a conscious move to keep an optimal pressure while writing can ease many things in one's health.
Mental Well-Being
The baseline of the page has a lot to depict about a person's mental well-being too. If one writes things in the line of the baseline, it shows a composed and controlled behaviour about their life. In contrast, those you write following the descending baseline are more prone to face self-esteem-related issues leading them to be more inclined to get impacted by stress. People following an upward-downward curvy writing style per the baseline are believed to suffer from constant mood swings and extreme behaviours, which can lead to bipolar disorder. Following the baseline and being in line through their writing helps them to achieve improved mental well-being.
Conclusion
There's much more that Graphology can reveal about one's overall well-being, but just like any other medical help, this, too, heals over time. In line with other counselling sessions, graphotherapy works best if practised by a seasoned professional in the space and extensive exercises, consultations, and measurement of improvement over a month, at least following a conscious writing approach in a bid to see things changing positively by understanding the deep underlying link between our handwriting and our well-being.
Total Wellness is now just a click away.
Follow us on