A federal lawsuit filed Thursday contends inmates on death row at the U.S. Penitentiary in Terre Haute are so isolated that conditions violate the U.S. Constitution's Eighth Amendment prohibition against cruel and unusual punishment.
The ACLU of Indiana and Faegre Drinker Biddle & Reath — an international law firm founded in Philadelphia — filed the suit on behalf of Jurijus Kadamovas, a Soviet-born prisoner on death row since 2007. He was convicted in federal court in California on multiple counts of kidnapping and murder.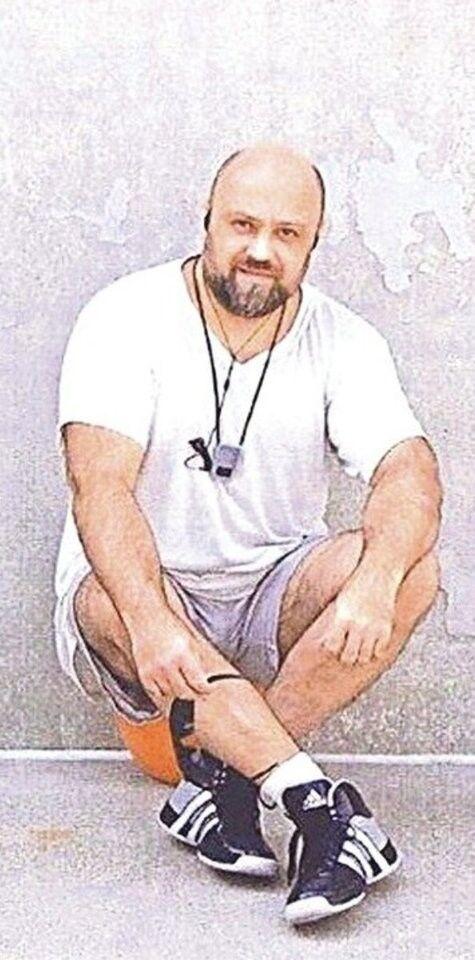 The lawsuit seeks class-action status for current and future prisoners, currently 38, in the "Special Confinement Unit" at Terre Haute — the only unit dedicated solely to male inmates sentenced to death by federal courts.
Seclusion in the unit is severe to the point where it causes harm, the lawsuit argues.
"These men are only allowed to leave their cells for a few hours each week and are generally denied congregate activities. This imposed involuntary solitude lasts the entirety of their confinement in the SCU, which can last decades, until they die," the ACLU said in a news release.
Mental health experts say isolation and solitary confinement can and will cause people to suffer serious emotional and psychological injuries, the ACLU says.
Kadamovas contends his isolated confinement on Terre Haute death row for 15 years has caused and is causing him severe emotional and psychological problems including depression, stress, heightened anxiety, difficulty in concentration and memory difficulties.
He also suffers from a host of physical problems, according to the lawsuit.
"We must address our over-reliance on solitary confinement in this country. Long-term isolation costs too much, exacerbates mental illness and is fundamentally inhumane," Ken Falk, the ACLU of Indiana's legal director, said in a statement.
The lawsuit seeks injunctive and declaratory relief as well as individual damages to compensate Kadamovas.
It also asks the court to order the government to allow the prisoners out of their cells for multiple hours per day and to engage in congregate activities.
A Tribune-Star email seeking the Bureau of Prison's comment regarding the lawsuit was not answered Thursday afternoon. Indiana Public Media on Tuesday reported a BOP spokesperson declined comment, citing the agency's policy of not commenting on pending lawsuits.
The lawsuit — 2:23-cv-22 — was filed in the U.S. District Court, Southern District of Indiana, Terre Haute Division. Named defendants are the director of the BOP, Steven Kallis (warden of USP Terre Haute) and Thomas J. Watson (a past warden at Terre Haute.)
Sue Loughlin of the Tribune-Star also contributed to this report.