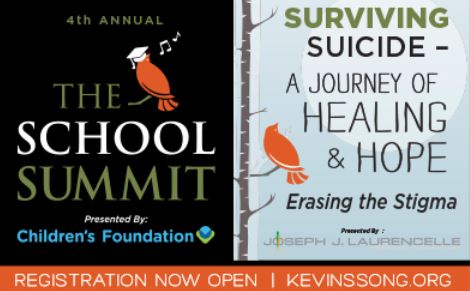 Michigan's largest conference on suicide prevention will be held this month in Plymouth. The Kevin's Song 7th Annual Conference on Suicide is set for January 26 through January 28. Coordinator Leo Nouhan tells us there will be hundreds of mental health professionals, educators, first responders, and survivors on hand.
"We're really attempting to flush out some of the root causes, to try to discuss solutions, and to afford people who have been impacted by suicide an opportunity to hear from others in order to encourage healing and hope," Nouhan said.
What is the best way to prevent suicide?
"Ultimately, it is about people connecting with other people, it's about being aware of other individuals who might be in crisis and to recognize the signs and the symptoms."
Nouhan says signs that someone is thinking about suicide are a change in behavior, talk about what things would be like without them, and giving away belongings. He says the stigma of mental illness and the fact that not all suicides were caused by mental illness have to be addressed. Anyone can follow along with the conference online via the Kevin's Song Facebook page and you can sign up to attend at KevinsSong.org.