1.) Set your priorities right
This is the time to redefine your priorities, now it is you and your child, and managing all the expectations between you two could be overwhelming or it can be manageable based upon the rules you enforce. Your house, your work, your health, your financial stability all these factors will play a very vital role in your single parenting, make sure you are able to prioritize all this every day.
Because if you are able to manage these, you will be mentally strong and stress-free, when you are stress-free, you are happier as a parent, to pass on that happiness to your child.
2.) Make peace with your past
You had a past that leads you to the present, now this could be the most unpleasant and unresourceful memory of your life but maybe a few years down the lane, you will be in the position to let it go completely and free yourself from the burden of hatred, anger, and guilt.
Maybe you got separated, divorced or lost your partner to an accident or illness, but you stop living a peaceful life, if you lose self-control, if you stop forgiving yourself, you will not be able to pass on that deserved happiness to your child. Work on yourself, that inner healing is very important.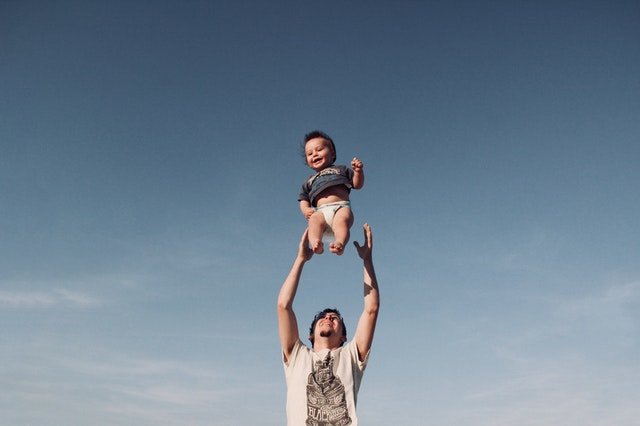 3.) Take time for yourself
I know, societal pressure, and family expectations, don't let you grieve or take time to heal. But please take time to figure out things, take time to make peace with yourself, and don't feel guilty about being an alone parent to your child. You are there for him/ her and that is important.
Can a single parent raise a happy child? Yes, work on yourself,  get into self-care and physical activities, cycling, swimming, yoga, and meditation, and pick anyone you like. Eat a good diet, forget about gaining weight, sleep as much as you want to, Do things you loved to do when you were young and spend some time in nature.
4.) Don't seek perfection
Perfection is a myth, our society has set some standards based on their limiting beliefs and which they very conveniently alter and amend from time to time. Parenting is an art we all learn while parenting, we learn from our children and we both grow together. We can develop our own version of positive parenting and take care of the child's well-being and our family life. There is nothing like perfect parenting, all you need to thrive for is a happy one.
If your child is happy you are imperfectly a perfect mom/dad. How can a single parent raise a happy child? You got to remember that in order to fill some gaps, don't blame yourself or spoil your child to make up for being a single parent.
5.) Structure your day
Can a single parent raise a happy child and manage everything smoothly? Structuring a day helps you both develop healthy habits and makes your life a little less tedious. Your child knows when and what to expect. You know what to do and you both get enough time to spend with each other towards the end of the day.
6.) Be honest with your kids
 Most of the time single-parenting arrangements are the result of divorce or separation. If this is the case with you, you must talk to your child about the changes you're facing. Being honest with your kids will help you form a strong bond in your relationship. 
Listen to your child's feelings and try to answer his or her questions honestly, avoiding unnecessary details or negativity about the other parent. This will help with behavioural control measures and your parenting style. Remind your child that he or she did nothing to cause the divorce or separation and that you'll always love him or her.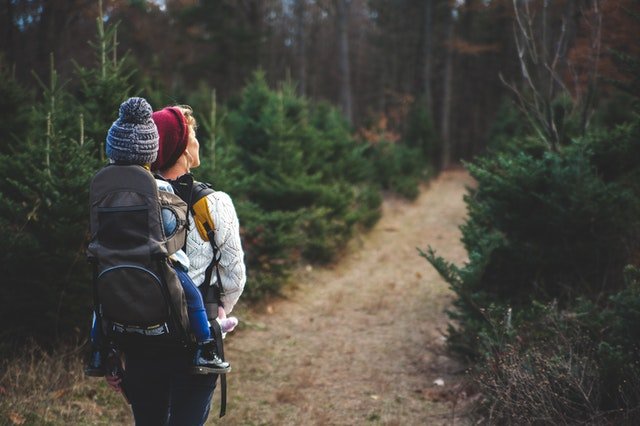 7.) Stay positive
Staying positive will instil a positive mindset in your children. Here staying positive doesn't mean staying hopeful for things that will not work out or unrealistic desires but looking at life from a positive perspective helps to see good in one's life. This is how we build resilience in our children, by preparing them for their life.
When we radiate positivity in our attitude children learn to see things differently which imbibes a lot of courage and strength in them that could help them in their upbringing and future life. If you really want to raise a successful child, be honest with your child regarding your feelings but remind him or her that things will get better with time.
8.) Ask for help
Can a single parent raise a happy child? Yes, they can if they have a small support group. Assemble all your supportive people, have mindful communication, keep them informed, and stay connected with them. Isolation is not the solution. Socializing in a healthy group will help your child to feel loved and cared for.
To conclude, I would say that, parenting never comes with a manual and I repeat there is nothing like perfect parenting. There are only happy parents and children. No one ever prepares or tells you once you have a child, you will never sleep the same.  As single parents, we feel that we carry the whole world on our shoulders, to keep our child in the safest environment.
How can a single parent raise a happy child? Little things will help you to keep rolling and form a positive relationship with your child. Remember to praise your child. Spend quality time with your children and give them your unconditional love and support. Have some time for yourself to unwind and de-stress.
Be their friends and emotional coach rather than being a controlling parent and you both will develop a beautiful bond. Healthier relationships create confident kids.
Love and Light!